Est. 1994 We are Benidorm's longest running Drag Cabaret Bar.
if you would like to book in advance please do so for Groups of 4 or more please message or phone to check availability. Age 18+ only!
Takes bookings
Good for groups or parties
Table service
Outdoor seating
Call +34 619 93 47 88
Klee Kafee Showbar Est 1994.
Calle del Pal 9 Old Town
To Follow Klee Kafee please click on this link
Show Guide below -----
Every week is the same = 10pm every night
Monday = Lexi Legs and Barbie Kruger
Tuesday = Colin Campbell and Tina Gloss
Wednesday = Sheila Blige and Tina Gloss
Thursday = James McDonald and Tina Gloss
Friday = Lexi Legs and Tina Gloss
Saturday = Sheila Blige and Tina Gloss
Sunday = Colin Campbell and Tina Gloss.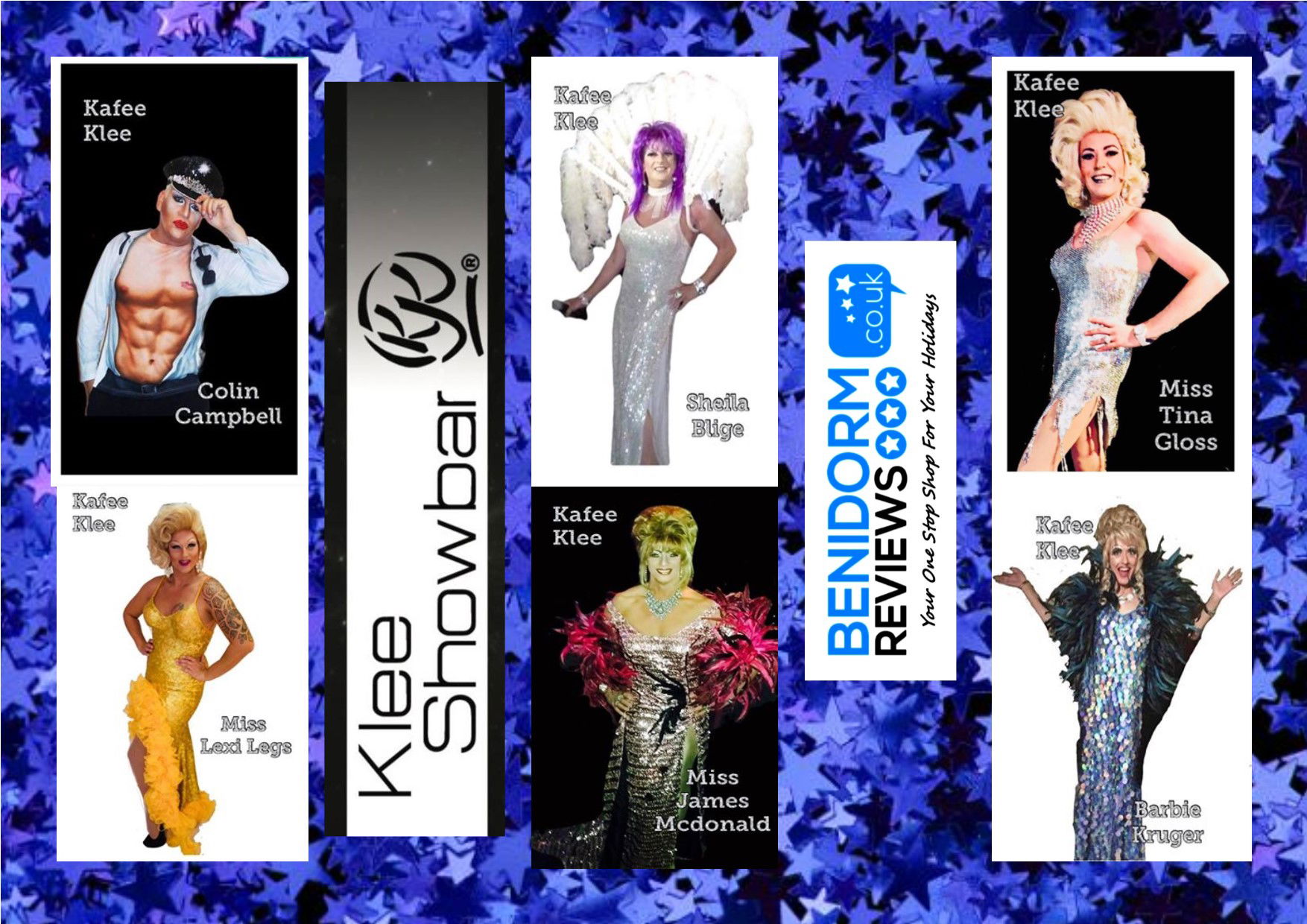 please note boys and girls, this is what we call a show GUIDE - guide is the word that helps us to define what we do, the time table and slots allocated to the artists/performers can be changed with only moments to go, but we do our best to keep you all informed. so please if in doubt, please click on to the links and confirm details with the artists/performers thank you ... Benidorm Reviews Co Uk team .