Who said that Wednesdays are boring....? let´s get prepared for the NEW EVENT in Western Saloon!!!
THE HUMP DAY PARTY! Every Wednesday from 7pm
Check our crazy specials Live music, gifts, food, & beer!!!
Its gonna be Legen...wait for it...dary!!!!! come and join us into this mad aventure!!!!!!
.
Next Wednesday on stage.... Pablo Bloom, Clam the Rage, The Preachers, Roadtrain, Oasis, Dirty Deeds, Before the Storm and Rob Richards
LETS BURN THE HOUSE DOWN!!!!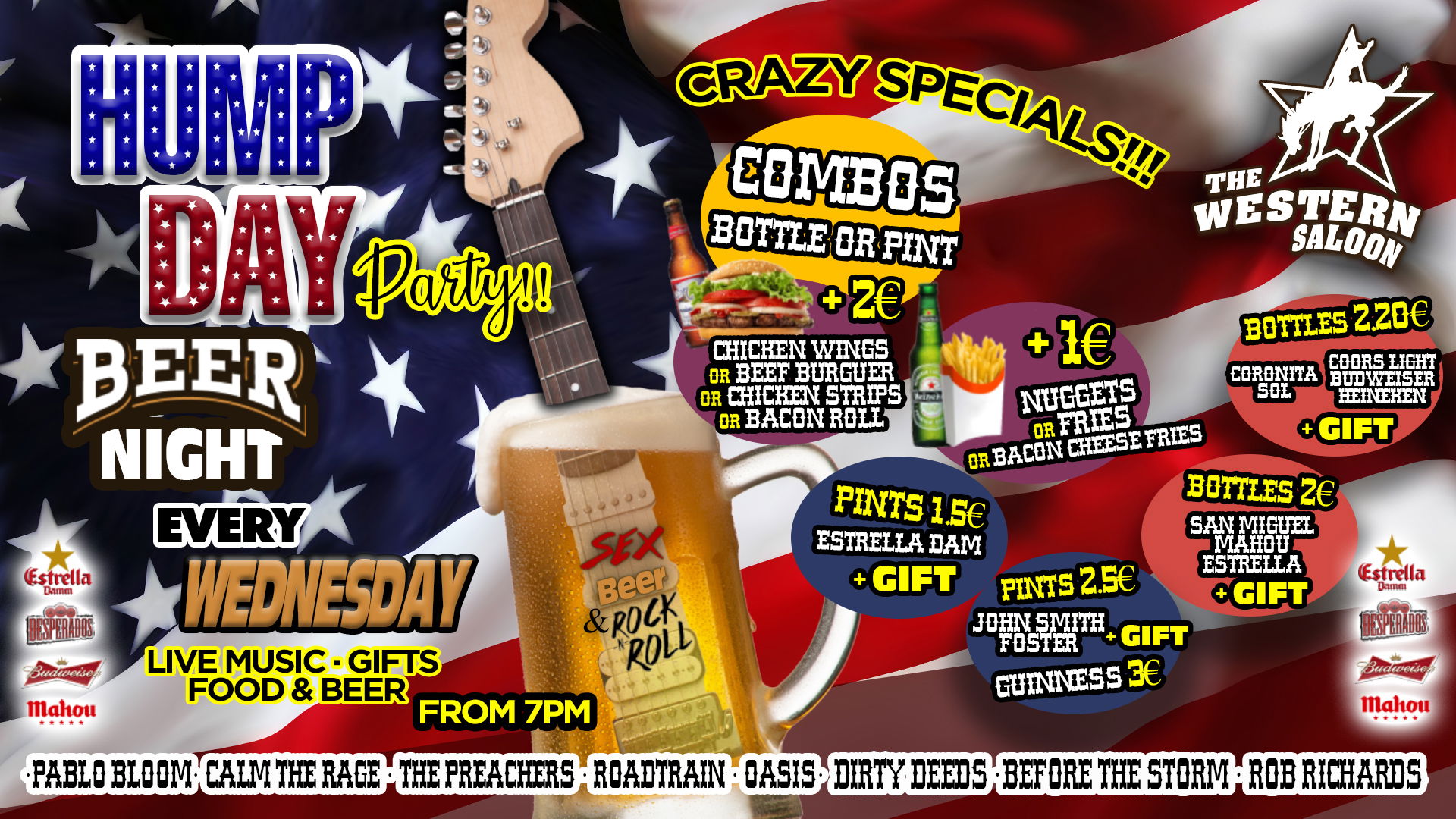 Find us at Calle de Gerona