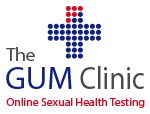 At The GUM Clinic we provide a discreet, reliable and convenient service to test for sexually transmitted infections.
Some people prefer not to attend a sexual health clinic and do not wish to have an intimate examination. Our system, using urine or swab analysis, is a simple test causing no discomfort and eliminates the need for a physical examination in most cases. Most STIs can be dealt with swiftly, using readily available medication.
We post you a testing kit and you send it back in the business reply envelope. When the lab finishes its work, we'll let you know straight away.
Our service provides a frontline check for chlamydia, gonorrhoea, herpes and other sexually transmitted infections. In addition we can supply a full bacterial screening service.
Please click on this link to be diverted to The GUM Clinic (discreet)