Hi just a few reviews and comments from our facebook group, these comments are real from members of our groups, as we always say don't just take our word for it check these places out, so many ppl like some places but it only takes one bad apple to put a place down , so please make your own judgements on all our reviews. happy reading .
Cath Taylor The food is beautiful and Stella Artois hilarious, best drag act in my opinion. Not for little ears though lol
Donna Rowsell Been here couple of times and took grandchildren last time ages 6/7 they didn't stop laughing at Stella most stuff went over there heads lol had a great time
Donna Rowsell Meal before the show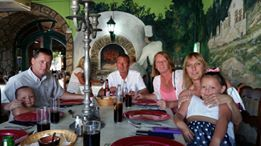 Donna Rowsell Just to show how much fun the children had
Sharron Brady Aww brilliant
Lynda Sharp Great night out and the food is fantastic

😁
Brian Cunningham Great place and wonderful entertainment Stella is fantastic x
Liz Mcphee Where abouts is it situated is it near ambassador hotel
Brian Cunningham Liz, just walk down to the indoor market turn left and just wAlk down around half a mile it's on the left you won't miss it ,and you will have a great night
Susan Sharples We have been here couple of times had a great night x
Andrea Jones Fab entertainment can't wait to see Stella Artois again x
Tracey Pepper Spent xmas eve in showboat , great food and BRILLIANT entertainment, stella, still laugh now at the jokes.

😂

😂

😂

😂

😂
Diane Riley Coburn Thank you to everyone for all your lovely comments xxx