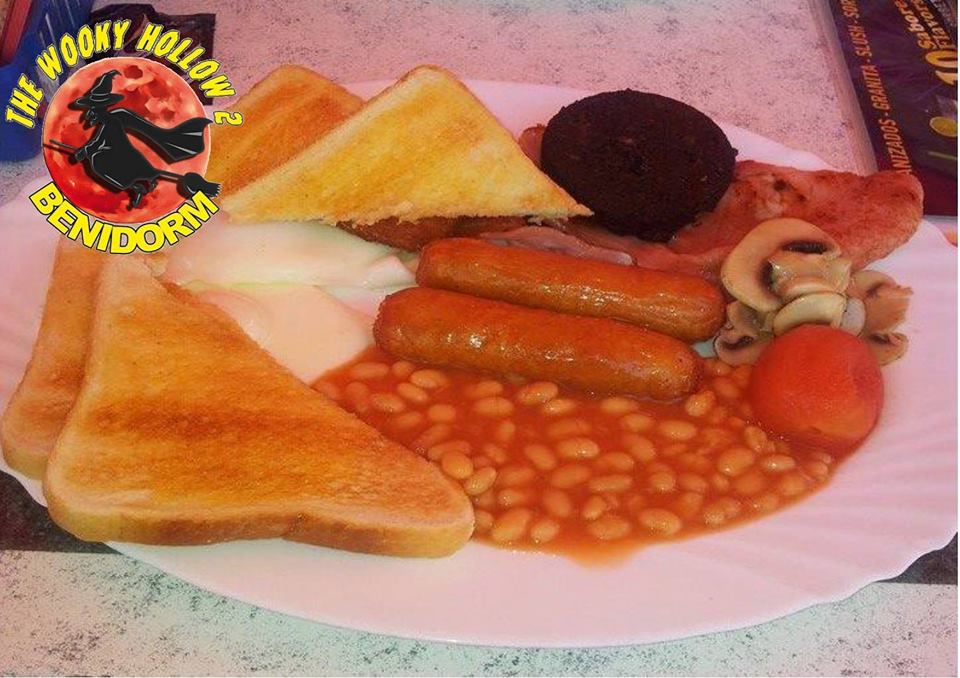 Wooky Hollow Breakfast can be altered to suit your own needs all cooked fresh
please if using our discounted band4life wristbands please notify the staff on arrival so they can alter your bill for you.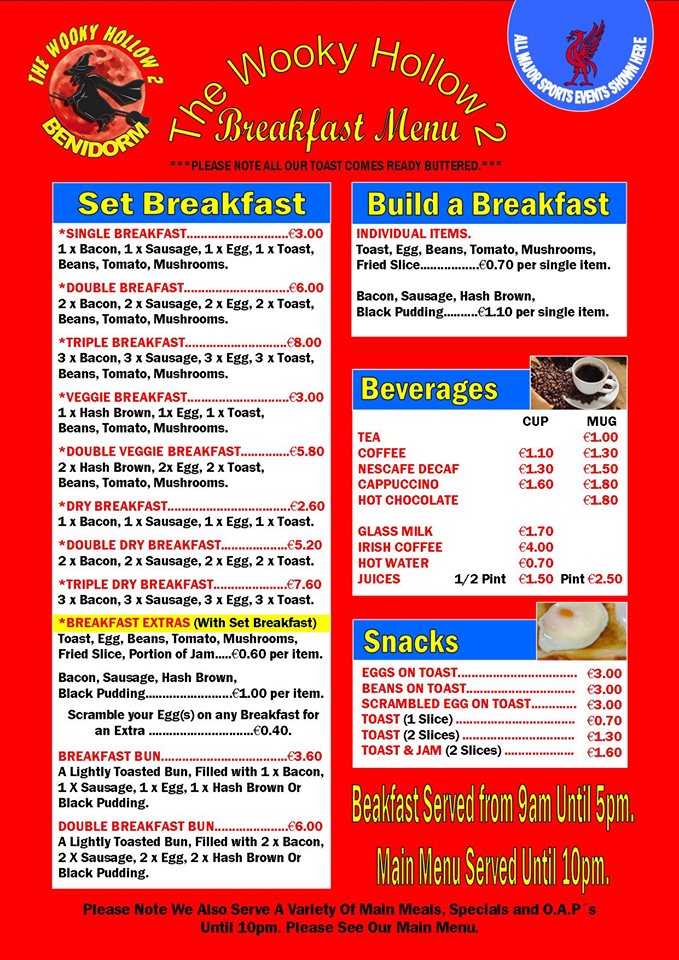 We welcome you to this little part of Liverpool in Benidorm,since 1999 we have been offering a good selection of quality homemade food and a large selection of beers and ciders , cocktails and alcopops. In our pub you will be able to watch all sports shown on 8 large hd screens all around the bar and terrace plus our massive hd screen on the stage ,you can sit down on our sunny terrace or enjoy the comfortable inside area, don't miss our karaoke every night from 9 till 2 (free shot for every singer). Friendly staff. we have got everything to make your holiday more enjoyable. Big parties catered for. Free WIFI.Family Friendly.
FIND US

Call +34 691 69 16 75