Below is a list of reviews again from our benidorm group members, as i we say always, our reviews are from the people who count , but please try these bars for yourself , not everyone thinks the same .
Del Gray agree, great bar and place to sit

🍻

🍷
Scott Freeman Best toilets in Benidorm as well
Gary Hobson Olivers.. last September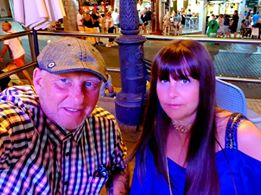 Jackie Millington Love going there people watching
Anne Morrison Great bar
Peter Daly Was there twice last week great bar
Kevin Duffy Great bar is Oliver's . Always a warm welcome from the staff and good crowd of customers in .
Gary Hobson Always stop off there on the way up to XXXXXX bar on an afternoon with the lads.
Danny Hanks-Mayday McDonnell one of my must go to places when in Benidorm.
Leslie Lesley Excellent bar for people watching , lovely mixed crowd - reasonably priced drinks - gets very busy weekends especially Saturday night on terrace if it's warm - Boys behind the bar are very welcoming x