White Star / Marina is a well established bar/hotel in benidorm with so much to offer, we have below our facebook members reviews on this lovely place its a good all round from what we can see like we say if you have never been before pop in to the bar etc and enjoy this chilled place
we do have a link for you
CLICK ON THIS LINK IT WILL TAKE YOU TO WHITE STAR FACEBOOK PAGE
Tracey Dickson Brilliant bar
Jackie Fawke Brilliant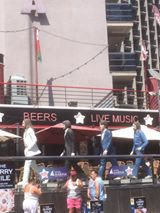 Brian Cunningham Wonderful place
Jan Fletcher Love it in here
Donna Mort Kathleen McAvoy this is the hotel we are staying at xx
Kevin Duffy Great place either for a few drinks during the day or for the live music at night
Irene Hobson Staying in marina now luv it in white star
Mark Byrne my mate Gary who does Elvis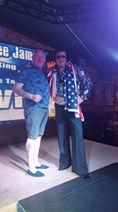 David Greenhalgh Brillant bar day and night
Stephanie Osborne Great bar , we've stayed in the marina hotel before , but also visited this bar when we've stayed in other hotels would definitely recommend.
Lorraine Moore Spent the xmas week being entertained in this bar. Reasonable priced, friendly staff and good atmosphere. Great wee sun trap during the day too

😎
Sue Ellis This bar is good
Lindsey Sparkes Yeah we saw that other day just going out now zx
Sue Ellis Enjoy x
Philip Bradish One of our favorites, will be in tomorrow night.
😎
Paul Meatey Allenden Nice pleasant bar , great shows .
Debbie James Fantastic, we love it there, always our first port of call when we arrive.
Eric Salton One the best if not the best