Welcome to The Birdcage Benidorm
The Birdcage is the newest quality entertainment venue located in the heart of Benidorm, offering a touch of excitement where you can enjoy cocktails, local and international beers, wines, and a variety of spirits and liqueurs.
Come and join us for a night full of entertainment, shows, music and laughs as our friendly and professional team make your stay one to remember. Our venue is a great place to celebrate birthdays, hens, stags or simply to enjoy a social gathering.
So join us at The Birdcage Benidorm, and we promise you an enjoyable time full of fun and surprises.
WEEKLY SHOW GUIDE BELOW;-----
All the same except for no Jokers on Sundays at 11 &
this week on Halloween we will be doing an extra Rocky Horror on Thursday at 12.15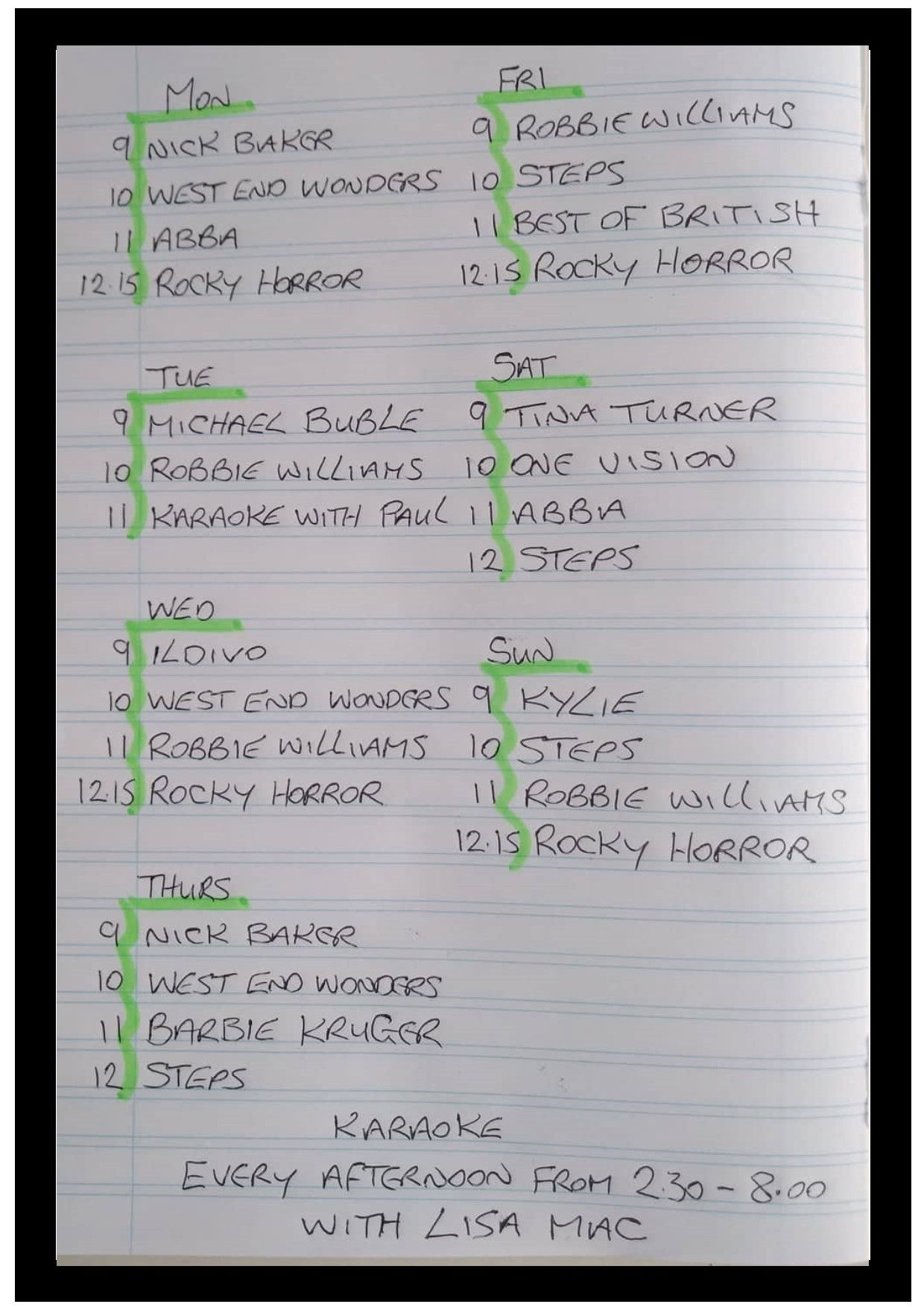 We are based top of the Square --------
Avenida de Mallorca
Benidorm, Spain


Call +34 659 59 36 75
HOURS----
12:00 - 05:00
Services----
Good for groups or parties
Takes bookings
Table service
Walk-ins welcome