Commitments Show Guide
Every night at 12 with meatloaf in Sinatra's .
Tuesday -- off
commitments at 10 in Riviera lounge on Thursdays.
please note boys and girls, this is what we call a show GUIDE - guide is the word that helps us to define what we do, the time table and slots allocated to the artists/performers can be changed with only moments to go, but we do our best to keep you all informed. so please if in doubt, please click on to the links and confirm details with the artists/performers thank you ... Benidorm Reviews Co Uk team .
https://paypal.me/meatloafbenidorm
Anyone wanting to purchase tickets for our shows in the UK in march 2019 via paypal please use this link.
Please remember to add a note on which venue Pontefract March 28th or Blackpool March 29th Once you have paid send me a message and I'll explain how to collect tickets.
You can also call me direct on +34633354958 ,for info or ticket sales.
Tickets also available at the bar at Pontefract Sports And Social Club.
show guide will be with us soon, please click on the link below to follow Commitments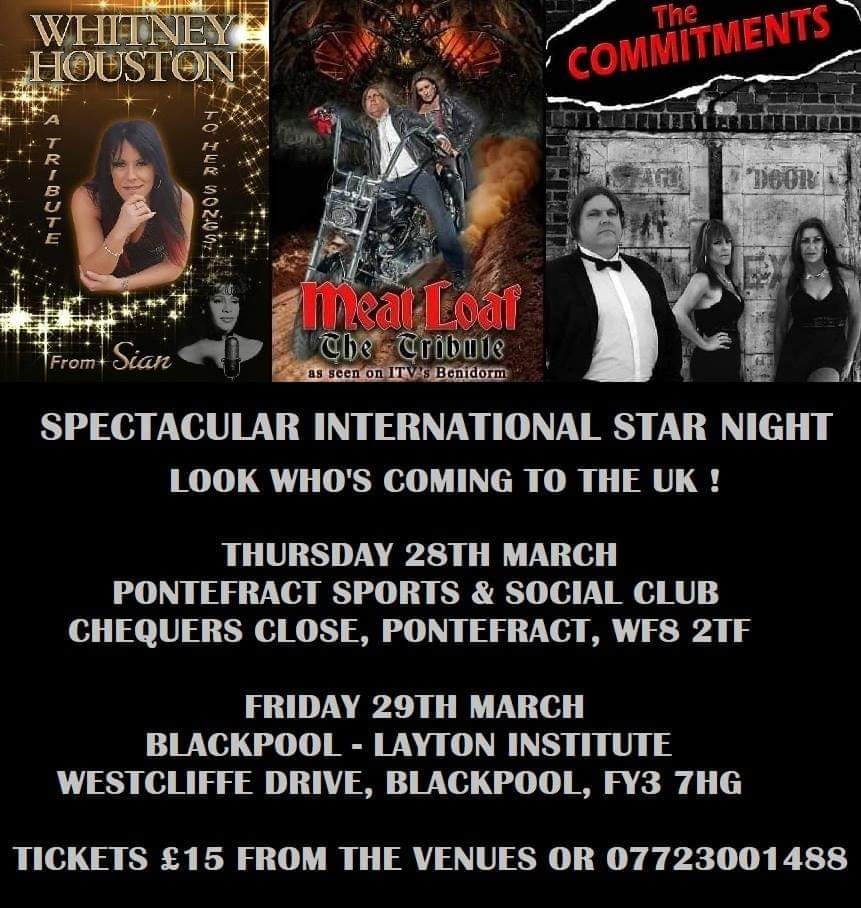 To Follow Commitments please click on this link and it will divert you to the main facebook