Queen Forever Benidorm
SHOW GUIDE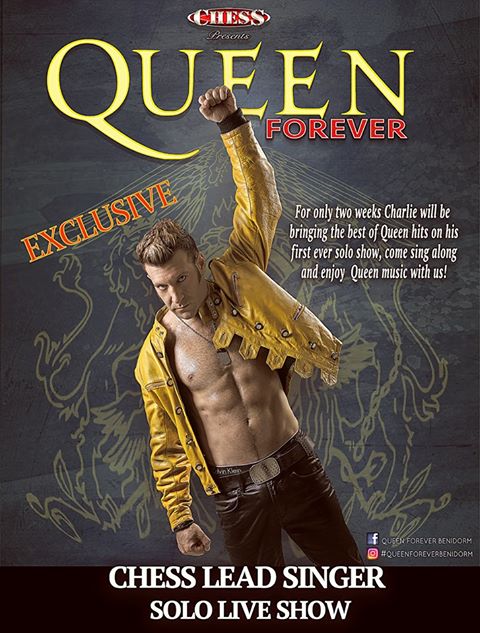 please note boys and girls, this is what we call a show GUIDE - guide is the word that helps us to define what we do, the time table and slots allocated to the artists/performers can be changed with only moments to go, but we do our best to keep you all informed. so please if in doubt, please click on to the links and confirm details with the artists/performers thank you ... Benidorm Reviews Co Uk team .
Show Guide brought to you by Benidorm Reviews
solo show every night at 10 in morgan from 18th till 28th.
CONTACT DETAILS

Call +34 622 33 62 65


Genre
Rock
Band Members
Juanma Aznar : Bass Guitar & Vocals
Joshua Garcia: Guitar & Vocals Charlie Joss: Vocals & piano
Vitalie Cozari: drums & vocals
About
The Ultimate Tribute to the music of Queen and Freddie Mercury!