My name is Linda Gold I am one of Europe's most established drag performers working in more than 15 countries across the continent. I was born and bred in Liverpool but moved to Sweden for 4 years and won Best Club Queen in the country 2 years running. Now based in benidorm my residency at The Birdcage will have you in tears of laughter. It's a truly unique experience like no other event in town .. Europe's most established drag performers
Linda Gold Events is the Drag Mother of all Linda's Babies including, Drag Idol Sweden, The EuroDrag Contest, Linda Gold (TM), The Swedish Invasion Tour and Golden Cabaret which is hosted in various venues across the U.K. Linda Gold Events currently arranges parties and events for more than 50 venues across Europe as well as 12 major Pride events including Euro-pride, West-pride Gothenburg, Stockholm as well as Liverpool and Brighton in the U.K. We are always looking for more additions to our family. Venues working with Linda Gold Events receive much more than just a drag show, we include NOT only the performances but all the marketing and promotional material to more than 100,000 fans and followers. For more information contact Linda direct on Facebook or the U.K offices 0044 7144766900.
SHOW GUIDE - Brought to you by Benidormreviews.co.uk
Exclusive @ The Birdcage
Every Night of the week from 10.pm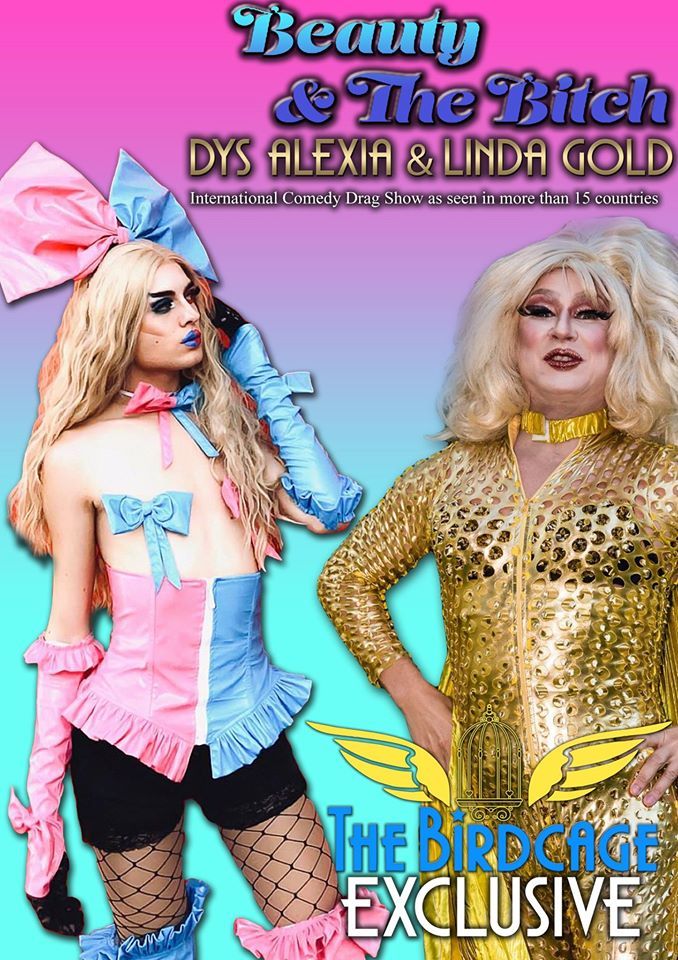 please note boys and girls, this is what we call a show GUIDE - guide is the word that helps us to define what we do, the time table and slots allocated to the artists/performers can be changed with only moments to go, but we do our best to keep you all informed. so please if in doubt, please click on to the links and confirm details with the artists/performers thank you ... Benidorm Reviews Co Uk team .